8VI Holdings Limited ("8VI") is a Singapore-based FinEduTech company operating through numerous offices across the Asia Pacific region.
GoodWhale, a proprietary stock analysis tool developed through 8BIT Global Pte Ltd ("8BIT"), promotes financial literacy in a fun and simple way, while empowering people to understand and invest in stocks. As a licensed Financial Adviser approved by the Monetary Authority of Singapore, 8BIT provides financial advice concerning securities and units in collective investment scheme through research analyses and research reports, through GoodWhale.
Established in 2008, VI College is the region's leading financial education provider supporting a community of graduates and investors globally through its flagship investment and educational programmes.
Through Vastus Wealth and 8VI FIN Malaysia, the Group also provides financial advisory services focused on holistic wealth management solutions.
As the region's leading FinEduTech provider, 8VI leverages the power of technology to empower everyone towards sustainable wealth.
---
// 2023

VI App rebranded as GoodWhale in preparation for its expansion in early 2023
8VI FIN Malaysia Sdn Bhd and Vastus Wealth Pte Ltd received Financial Adviser's ("FA") licences from Bank Negara Malaysia and Monetary Authority of Singapore to commence operations in Malaysia and Singapore.

// 2020

Unveiled group-wide, new "VI" brand in early 2020 to mark strategic shift into FinEduTech, combining VI App and VI College into one integrated platform
WealthPark rebranded as VI App and Value Investing College as VI College from 2020
Completed digital transformation of 8VI from an offline education provider to an integrated FinEduTech platform, with return to profitability in 2020
8BIT Global Pte Ltd granted Financial Adviser's Licence by the Monetary Authority of Singapore to provide financial advice concerning securities and units in collective investment scheme through research analyses and research reports

// 2018

Launched the smart investing app "WealthPark"
Embarked on a digital transformation journey

// 2017

Euromonitor recognised Value Investing College as the leading Financial Education Provider (in the discipline of Value Investing) in Singapore & Malaysia*
Celebrated 100th batch of Million Investor Program graduates

* Sourced from Euromonitor Report based on the estimated course revenue receipts of value investing courses in calendar year 2016, research conducted in June-August 2017 in Singapore and Malaysia

// 2016

Established presence in Taiwan
Conducted largest Value Investing Summit with 1,500 participants held at Singapore Expo

// 2015

Listed on the Australian Securities Exchange (ASX)
Established presence in China

// 2014

Inducted 50th batch of Millionaire Investor Program graduates by 2014

// 2012

First inaugural Value Investing Summit with 520 participants

// 2011

Established presence in Malaysia

// 2008

Founded in 2008, and inducted first batch of Millionaire Investor Program students
---
Our leadership team comprises an aligned group of ordinary individuals who have put their hearts into achieving extraordinary results.
* Advisors
Wei Shi Khai

Wei Shi Khai is Chief Operating Officer at LongHash Ventures, where he is responsible for the operational excellence and management of the company's blockchain acceleration and investment outreach. Shi Khai spearheads the development and rollout of LongHash Hatch Program, having raised over $20 million in funding to date. His deep expertise in blockchain and advisory in digital transformation and analytics will boost our development and positioning strategy.

Read Full Bio

Shi Khai was previously a management consultant at McKinsey, with a focus on digital transformation and analytics across the financial and telecommunications sector across Southeast Asia. Shi Khai holds a Bachelor of Science from Imperial College London.

Hide Full Bio
---
Our People
;
"We are just ordinary people coming together to achieve extraordinary results"
With teamwork and technology in our DNA, our people form the bedrock behind our achievements.
Dynamic, creative, courageous and always challenging the norm. We dedicate ourselves on working tirelessly to deliver our value proposition – to do good and operate with full integrity, alongside sound business reasoning.
Ultimately, our goal is to serve our community of investors through technology-empowered investment analysis and education, and to create sustainable financial abundance and freedom for those around us.
We believe in a team-driven approach instead of a top-down, hierarchical approach to management, where we emphasise team work, respect, an open culture of collaborative discussion, and a strong spirit of family.
Led by a strong Board and Key Management team and driven by our core values, 8VI continues to raise the bar higher every day to achieve results beyond the ordinary.
---
At 8VI, we are always on the lookout for great talent.
Our people form the bedrock behind our achievements. Read more about our people philosophy here.
Get a glimpse into a day-in-the-life of our team members, their thoughts on 8VI's culture and management ethos, and what drives them everyday at 8VI.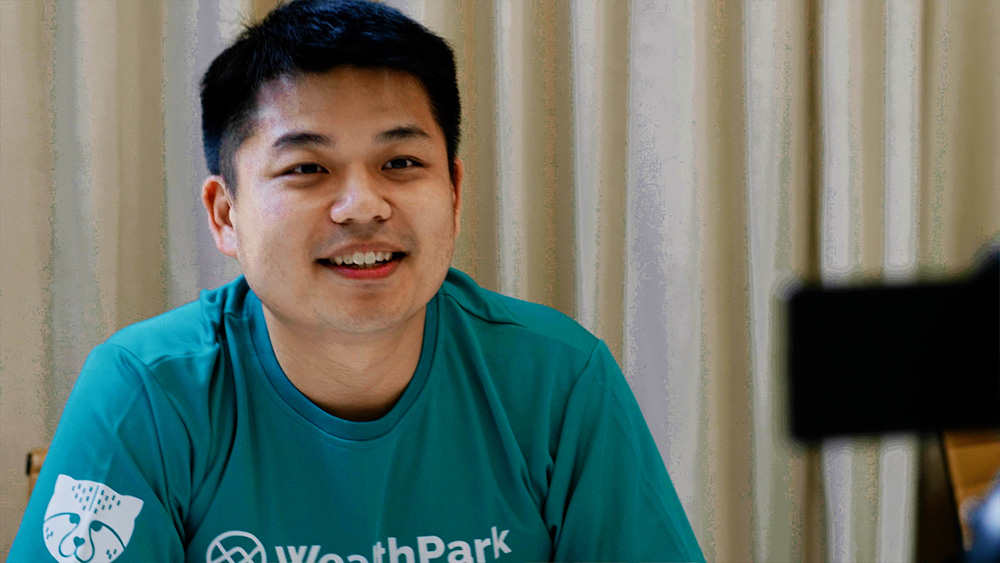 Growth Engagement
Eric Ong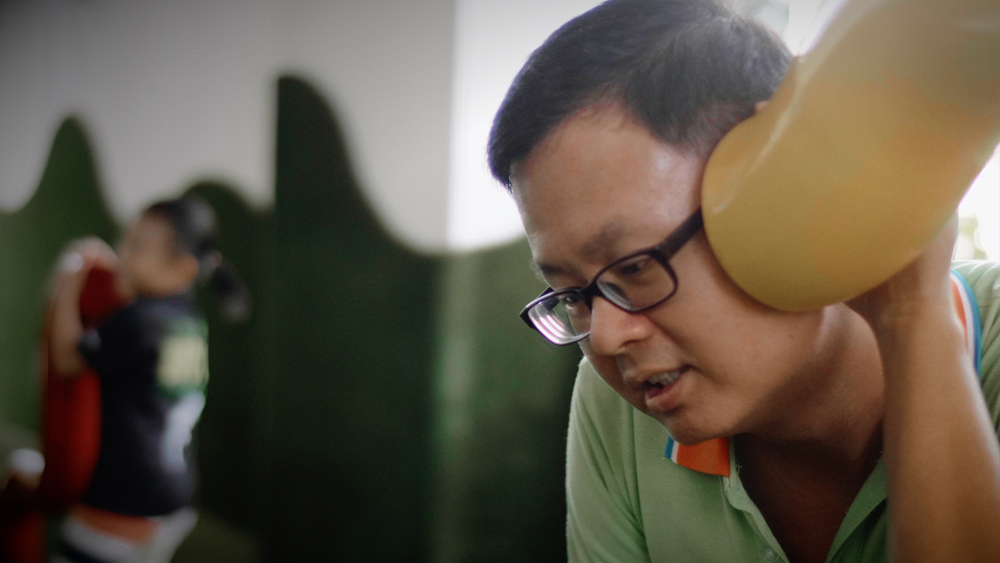 If you are a motivated team player with a keen interest in FinTech, Education, Investing or Financial Advisory, you could be the one we're looking for to join our dynamic team!
Write in to us at career@8viholdings.com today, or check out our latest career opportunities below:
Compliance Executive

Vastus Wealth

Location:
Singapore

We are looking for a self-directed and independent individual to support the Compliance department focusing on regulatory compliance aspects such as governance, risk management and market conduct requirements, in order to maintain a robust risk and compliance framework within Vastus Wealth. This role reports to the Compliance Manager.

What you will be doing:​​

Depending on the candidate's experience, duties will include the following:

Assist in identifying regulatory risks and performing compliance monitoring/surveillance across the Company's business activities;
Assist in monitoring regulatory developments and potential impact of regulatory changes to the Company;
Advise business units on meeting regulatory requirements through implementation of appropriate compliance/risk policies, assisting with the design and implementation of risk/compliance management initiatives, and improving existing internal processes and procedures. This includes AML/CFT related advisories and source of wealth/funds review for high-risk clients;
Review risk and compliance assessment returns from business units, identify trends and areas of concern and work with the business units to reduce any unacceptable exposures to regulatory risk;
Generate compliance awareness through planning and providing compliance support through issuing internal compliance updates and training modules;
Liaise with regulators and/or auditors on queries and inspections when required;
Any ad-hoc duties when required

What you need to have:

At least a Bachelor's degree and above or equivalent, preferably in Accounting, Finance, Economics or Business;
At least 1-3 years' experience in compliance, audit or AML/CFT related operations within the banking or financial services industry;
Knowledge of key applicable regulations (e.g., Insurance Act, Financial Advisers Act, MAS Notices and Guidelines, AML/CFT regulations, etc) will be advantageous;
Is disciplined in meeting timelines, takes accountability over personal and team deliverables
Strong written and verbal communication skills with the ability to present analysis and recommendation
Must be proficient in MS Office, Excel applications
Entry level candidates are welcome to apply

Apply Now

Wealth Manager

Vastus Wealth

Location:
Singapore

What you will be doing:​​

Maintain and manage internal leads/referral coming from the community
Seek opportunities to engage deeply with our community through our proprietary VI App's social bubble touch points, tele-conversations, and referrals
Provide guidance to our community by identifying financial gaps in their current wealth or asset allocation and to introduce suitable solutions
Communicate market update and value investing strategies for our community to benefit from a first in class competitive advantage
Maintain superior relationships by responding timely and accurately with our community to ensure a consistent wealth advisory experience
Strictly adhere to requirements of compliance and internal controls on financial advisory conduct
Undertake any other projects from time to time

What you need to have:

Degree holder with at least 3-5 years of banking sales / financial advisory experience
Sound analytical mind with good presentations skills, both written and verbal
Excellent interpersonal communication skills and great attention to detail
Must have or willing to learn a broad-based wealth advisory related exposure and background to multi-task within a small team
Candidate should ideally be mature, confident, and able to play a meaningful role in client meetings

Apply Now

Community Management Executive

Vastus Wealth

Location:
Singapore

We are looking for an experienced Executive, Community Management to join our team. The ideal candidate will have at least 2 years of experience in community management, with a strong understanding of online communities and experience in driving engagement. The successful candidate will be responsible for managing our online communities and building relationships with our clients and stakeholders.

What you will be doing:​​

Manage the day-to-day operations of our online communities, including moderation, content creation, and engagement activities
Develop and implement strategies to drive engagement, increase membership, and foster a sense of community among our clients and stakeholders
Collaborate with internal teams to create and publish content that aligns with our brand and messaging
Monitor and respond to customer inquiries and feedback, addressing any concerns or issues in a timely manner
Analyze community data and metrics to identify trends, opportunities, and areas for improvement
Create and maintain relationships with key stakeholders, including industry partners, influencers, and other relevant organizations
Stay up-to-date with the latest trends, technologies, and best practices in community management and digital marketing

What you need to have:

Min 2 years of experience in community management, with a strong understanding of online communities and experience in driving engagement
Excellent communication skills, both written and verbalAbility to analyze community data and metrics to identify trends, opportunities, and areas for improvement
Strong project management skills, with the ability to prioritize tasks and manage multiple projects simultaneously
A creative and strategic thinker, with the ability to develop and implement effective engagement strategies
Proficiency in social media platforms and digital marketing tools
Strong organizational skills, with the ability to meet tight deadlines and work well under pressure

Apply Now